The PARKEN is where the industry comes together in Germany. This is where parking facility operators, specialists, managers, and service providers meet up with providers and exchange ideas. Here, you can learn more about the facts and figures on this event.
At a glance
As in earlier years, the PARKEN again proved to be an important meeting place for the parking industry in 2017. A total of 110 exhibitors, 15.5% of them from abroad, presented their solutions, products, and services to the 1,446 trade visitors on an area of 4,982 m². And 210 participants took advantage of the conference to exchange and gain knowledge.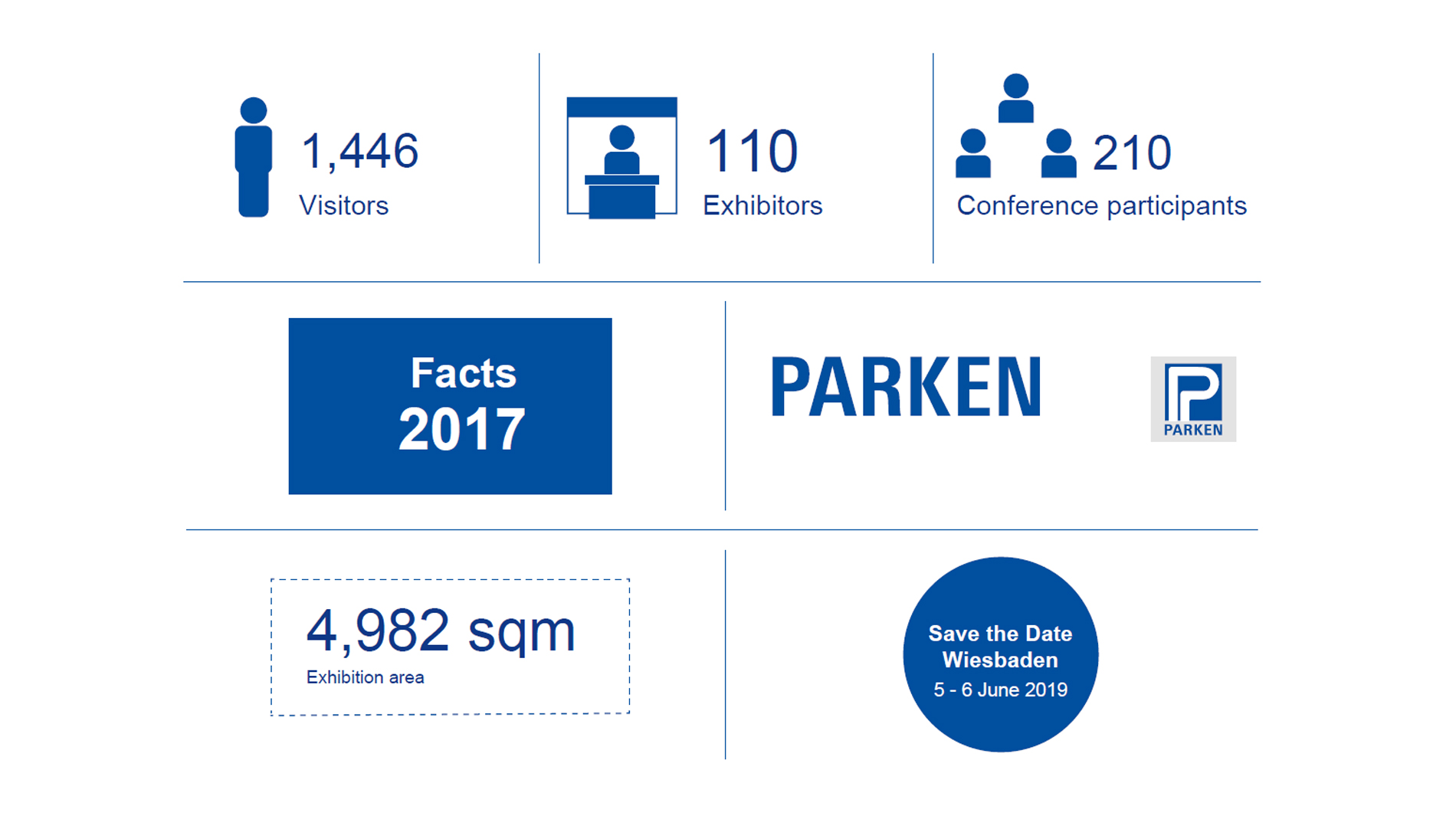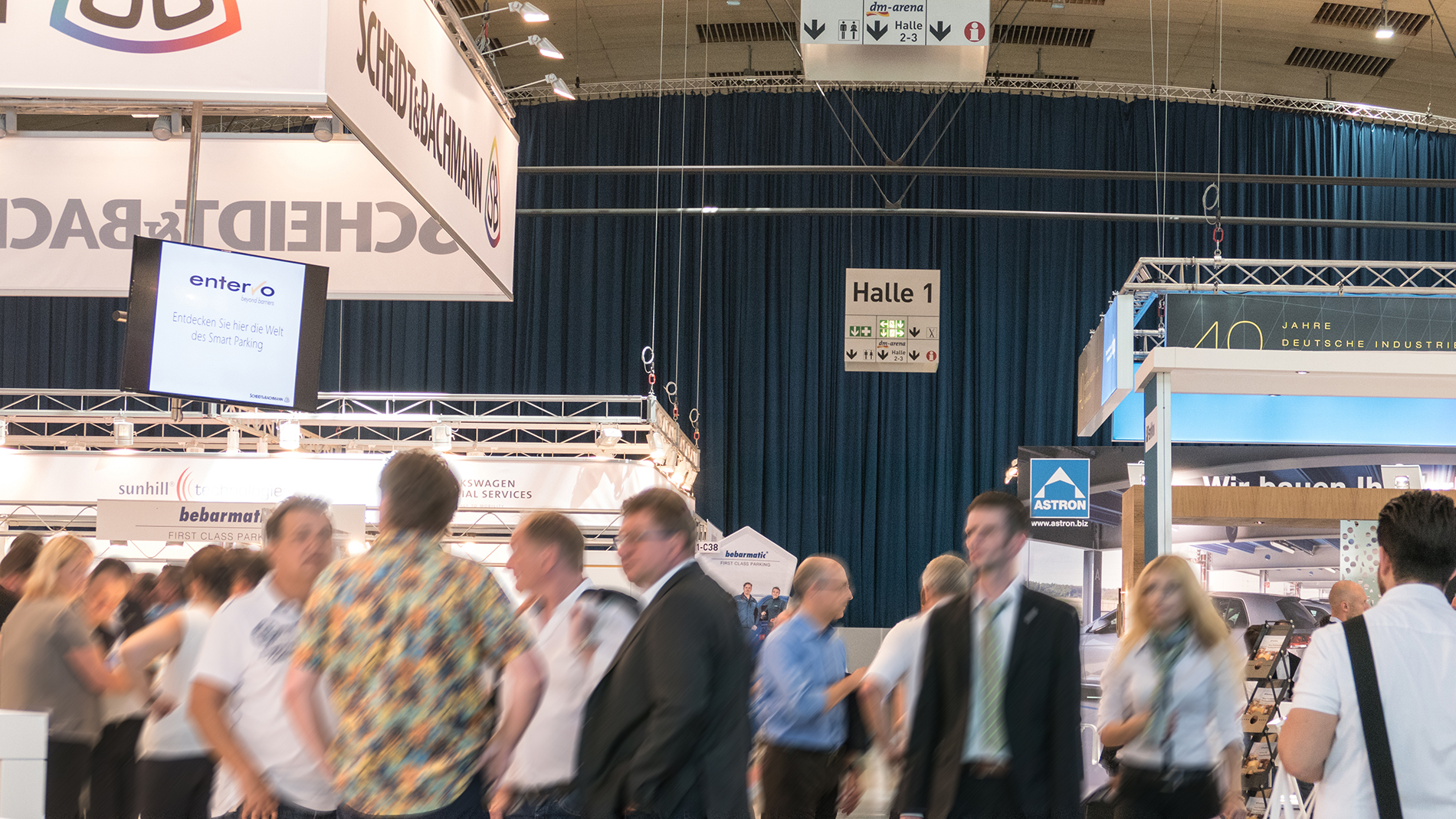 The ideal starting point for successful business
96%* of visitors are involved in procurement decisions in their company.
* Results of the PARKEN 2017 visitor survey

Venue and concept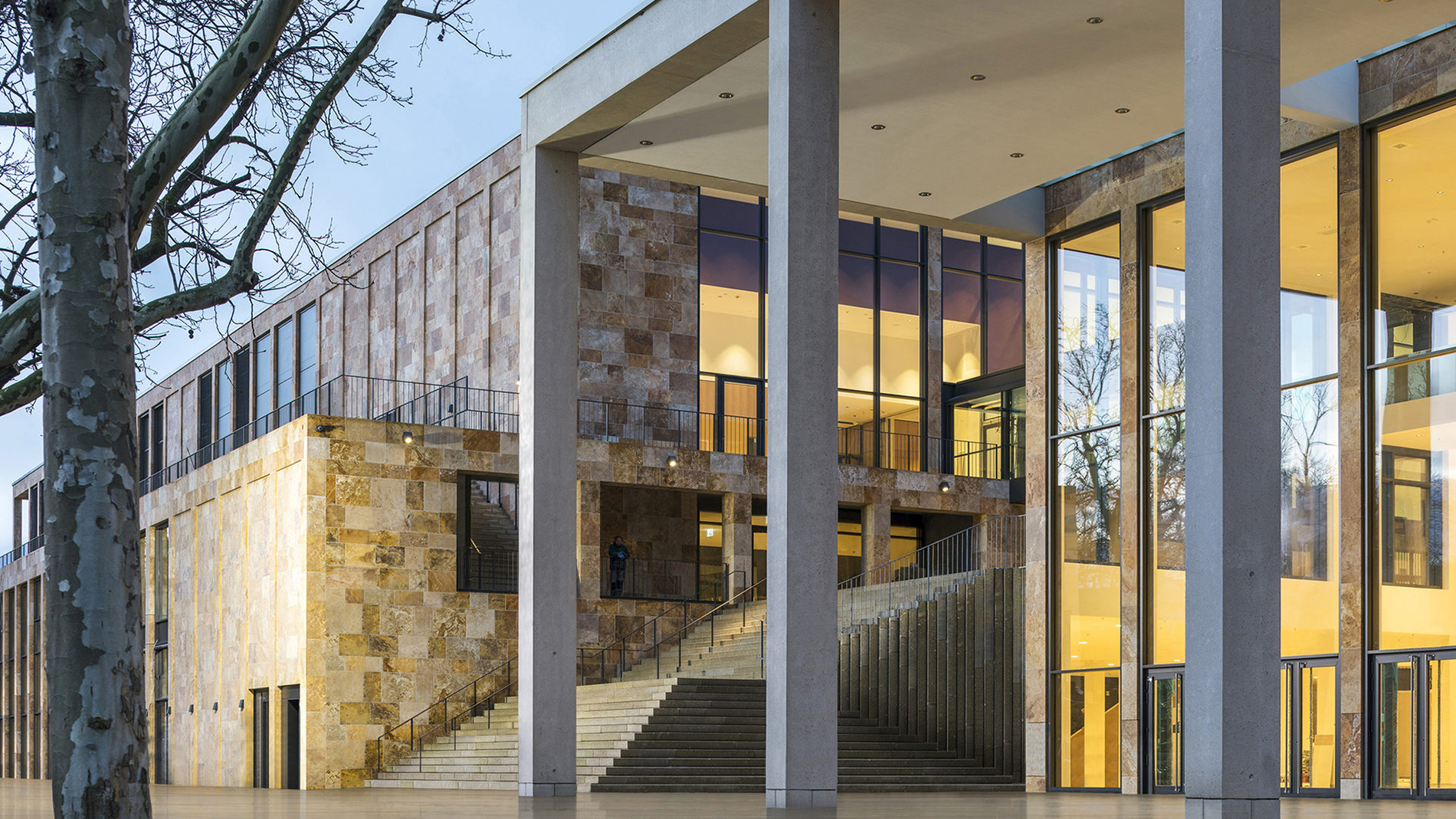 The PARKEN takes place every two years and from 2019 will be held in the reopened RheinMain CongressCenter (RMCC) in Wiesbaden. Alongside respected key players from the industry, numerous young companies showcase their products, developments, and services focusing on the planning, construction, and operation of facilities for stationary traffic.
The PARKEN presents the entire spectrum of the parking industry from parking-garage renovation to cashless payment systems.
The exhibition is the ideal platform for extensive information on products, innovations, and current trends in the industry.
The exhibitors present products and services from the following areas:
Indicator and guidance systems
Construction and maintenance
Payment systems
Consulting
Access control
Building control systems
Money processing
Maintenance and repair
Marketing
Parking equipment
Safety systems
Smart mobility
Administration
At the PARKEN, exhibitors meet an audience of highly skilled specialists from the entire parking industry. The event is the ideal platform for presenting the latest products and innovations to an expert trade audience. The visitors come from the following areas:
Parking facility operators
Specialists and managers from the fields of construction and facility management
Representatives of public administration
Architecture firms
Service providers
Young companies from the smart mobility sector
To continually align the event with market requirements, the PARKEN has an exhibitor advisory board. The advisory board members represent the PARKEN exhibitors and contribute to the future development and focus of the event.
Members
Jörg Bahn, Designa Verkehrsleittechnik GmbH
Marcel Hallas, Scheidt & Bachmann GmbH
Elisabeth Herles, Bundesverband Parken e.V.
Marko Hrankovic, ParkNow GmbH
Ralf Klomp, SKIDATA Deutschland GmbH
Matthias Mandelkow, sunhill technologies GmbH
Partner and conceptual sponsor: Bundesverband Parken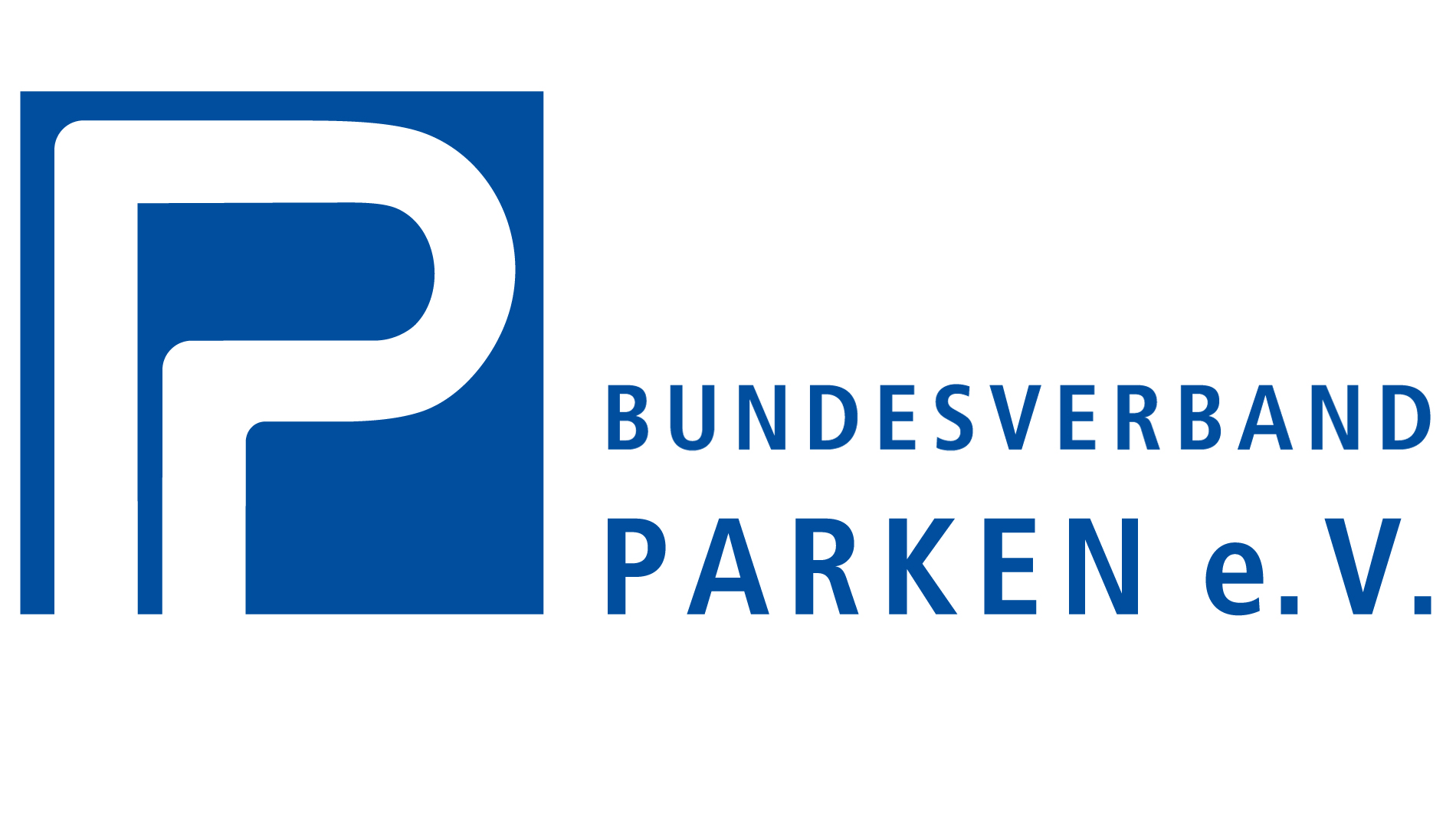 The German parking association Bundesverband Parken e.V. is the partner and conceptual sponsor of the event. The association has around 300 private and municipal member companies, which manage more than 1.1 million parking spaces in over 3,100 facilities throughout Germany. Bundesverband Parken e.V. represents around 80% of the industry and fully reflects its diversity. The association is the conceptual sponsor of the PARKEN exhibition and regularly organizes conferences such as Kompetenzforum Parken (parking competence forum).